President's Message
A Norwegian Christmas or Jule Fest  in Cincinnati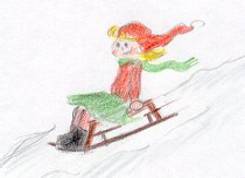 Christmas has long been the major Holiday for Norwegians. In my father's house, Christmas was a time for family, fun, food and fish. It was a time for staying up late and listening to grandfather or "Pop", as I lovingly called him, tell stories of the "Old Country"…Norway. 
To have a Jule Fest, much planning and preparations are necessary. A lot has already been accomplished, but we still need your help. In a few days I will be telephoning several of you to see if you would be interested in bringing food and other items to our Jule Fest. Will you volunteer to help make our first Jule Fest one to remember?
Two major factors will make our Jule Fest a great success. First, we are especially interested in having, as much as possible, a traditional Norwegian Christmas (No hotdogs, please). We want to promote foods, decorations, music and activities that are truly Norwegian. This would be a great time for you to be brave and "dig-out" some of your Norwegian family recipes that you haven't tried yet.
Secondly, we want to be "family friendly". We want to encourage our Lodge members to bring their children and grandchildren. We are going to do our best to have something for everyone and every age group. This would an excellent time for us to "re-connect" with members that we haven't seen in several months, sort of a "let's get reacquainted" time. Please make every effort to come and to encourage others to do likewise.
The Lodge is providing the meats. Per Flem is preparing the turkey and Pam Flem will supply the ham. We urgently need you to bring Norwegian side dishes. Here is a kindly suggestion; If you don't know what Norwegian sides dishes to prepare, checkout some of the great recipes on the Internet.
There will be no charge for coming to the Jule Fest. All food will be provided by the gracious donations of our members. If you would like to contribute toward the purchase of a few inexpensive gifts for the children, that would be appreciated but not required. 
So, what is Jule Fest?
In Norway, Christmas is associated with white snow, candles, Santa Claus, decorations in red, green and gold, and the smell of homemade cookies. Christmas is definitely the number one family holiday in Norway.
Kathleen Stokker, a Norwegian language teacher associated with the University of Wisconsin, has written a wonderful book focusing specifically on Norwegian Christmas traditions. It is available in our library.
Santa Claus in Norway
... is called "Julenissen" and looks very much like the Santas found elsewhere in the world. However, there exists another character whose name ends with "nisse" in the Norwegian folklore exists - a peculiar figure named the "Fjøsnisse" (the barn "nisse"). For a long time, when most Norwegians were farmers, this "Nisse" was believed to be a secret helper in the barn. If the family on the farm was nice to him and left him a bowl of porridge every Christmas eve, he would be kind to them and help them the next year. If they didn't, they could expect accidents, sick animals and mysterious noises. Who will make the porridge this year?
Carol Stone ran into a cute, Cincinnati "nisse"couple, who will be with us this year at our Jule Fest. Please make them feel welcome when you see them.
Ginger Bread Houses: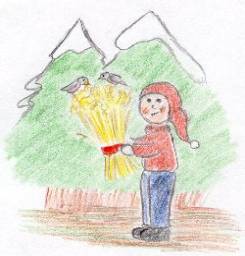 In December every year in Bergen, the inhabitants are invited to participate in the making of the world's biggest gingerbread city. Schools, kindergartens, anyone who wants to can make a gingerbread house and bring it to "Galleriet", a local shopping mall. All the gingerhouses, gingerboats, gingerschools, gingerpeople, and gingerconstructions are put on display in the top floor, together making up the largest gingerbread city. We are going to construct a few gingerbread houses as one of our children's activities at the Jule Fest.
Talking about baking great Norwegian deserts…
Kari Poe has agreed to share some of her fantastic recipes for Norwegian deserts on our website and we may be able to talk her into giving us a live demonstration earlier in the day at the Jule Fest. Telephone me at (513)304-8573 if you are interested in more information.  
Christmas preparations...
...At home
As the time gets closer to Christmas Eve, many families bake Christmas cookies. The tradition is that there must be at least seven different kinds of Christmas cookies on the table on Christmas Eve. Last year I discovered how much I didn't know about baking cookies. The Cooks' Ware Store, on Montgomery Road has some an entire line of cookie baking accessories and neat "Norwegian" nutcrackers.
Making marzipan or marzipan figures dipped in melted chocolate is also a popular way to prepare the holiday season. In honor of this tradition we are going to try to have marzipan "pigs" for each of the children that come to the Jule Fest.
...In schools
Many schools in Norway arrange Christmas workshops some days before the holidays start. Time is spent making Christmas cards and decorations (presents?). My daughters, Korinn and Kathleen will be helping with this at our Jule Fest.
We will be learning and singing Norwegian Christmas carols and afterwards we will eat lots of cookies, just like several of our own families do in Norway.
December 23rd: "Lille julaften"
- "Little Christmas Eve"
Most Norwegians decorate their Christmas tree in the evening of Dec. 23. The decorating of the house, and the tree is done by the entire family. This is a "big" occasion in the Flem household. My wife, Pam, loves this part of the Season.
There is a star on the top of the tree, and electric candles-shaped lights on the branches. Tinsel, hearts, angels, nisser and sometimes flags are a part of the tree decoration. Heart shaped Christmas baskets made of colored, glossy paper is a decoration which s widely used. Likewise, we are going to be hand-making several different kinds of Norwegian Christmas tree ornaments at our Jule Fest.
December 24th: Christmas Eve
   Many families attend church services in the late afternoon. At twilight, many people go to the cemeteries and place candle lights at the graves of family members. As the candles glow throughout the night, Christmas begins.
Linda Burge will share this warm and intimate Norwegian tradition.
Christmas dinner:
The Christmas dinner varies throughout the country: The Christmas dinner is like a family reunion. The grandparents, parents, children (also if they are grown-ups) and sometimes aunts and uncles gather around the table.
In western and Northern Norway, "Pinnekjøtt" (salted and steam boiled ribs from lamb) is served with potatoes. In the Eastern parts of Norway pork extremely is common, while in other areas "lutefisk" (fish steeped in lye!) is the main dish. These last years more and more have started having turkey for Christmas.
After dinner:
Before the presents can be opened, the family walks around the Christmas tree holding hands and singing carols. Afterwards, they gather around the table for cookies and coffee, and may as soon as they want, start opening their presents. We will have plenty of coffee and cookies with your help.
The way the gifts are distributed varies from family to family: Many families put the presents under branches of the tree before the dinner starts. When the caroling is done, the gifts are handed out, one by one, and opened so everyone can see what was inside (Each present is marked with a little tag saying "To:", "From:" and "Merry Christmas")-
In other families, especially where there are small children, the father, grandfather or an uncle excuses himself after the meal and shortly after re-enters dressed as Santa Claus. He'll bring a bag of gifts, deliver them, get a cookie, then leave for so to re-enter as father/grandfather/uncle ("Oh, Daddy, you just missed Santa!! You're never here when Santa arrives..."). Santa just might drop in for a visit… 
December 25th:
Is a quiet day spent mostly with the family. At the Christmas parties, games including singing and dancing are often played – Nina brought her Norwegian dance music CD's to our last meeting and we are going to have them on display at the Jule Fest. You will love the music…
December 31: New Year's Eve
At 5 o'clock the children go outside dressed in wacky costumes. They go from door to door singing carols and are rewarded with candy, cookies or oranges. In a way, it resembles a mixture of trick & treating and caroling. In some parts of Norway, the children don't do this on New Year's Eve but in the afternoons between the 27th and the 30th. The tradition is called to go "Nyttårsbukk".
The fireworks start some hours before midnight, around 9pm and from it just builds up. Generally everyone sets off fireworks…like our American Fourth of July.
January 6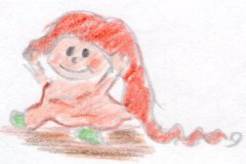 The 13th day of Christmas - the day for taking down the decorations and getting rid of the tree if it hasn't been done yet.
"Christmas tree parties" - "Juletrefester"
Many firms, companies, organizations and other institutions throw parties for the children of their employees (or members) in Early January. These parties are called "Christmas tree parties", and even though it's already past New Year, the theme of the party is always Christmas. The children are served hot-dogs (Now, it is okay, Ho! Ho! Ho!) and cookies, sing Christmas carols, play games, and form large circles and walk around a giant Christmas tree. Afterwards, Santa arrives with presents and candy to everyone.
I want to thank everyone already involved in our Jule Fest preparations and to encourage others to take part in the fun. You make the Sons of Norway proud. God bless you and keep you during this most joyous time of the year.
Karl Flem